Testimonials for Kerrie's Courses and Coaching
These are just some of the many comments we've received about our Leadership and Management Coaching, Courses and Products
Click here to add your own testimonial
Added on
05.06.09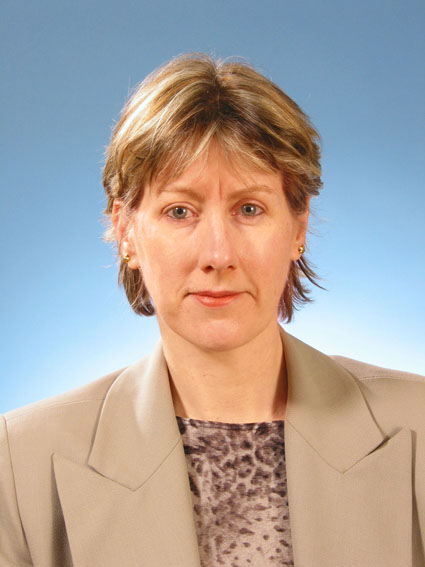 This course resonates with me at the moment as I am experiencing high stress levels both at home and at work.
In completing the work sheets it is apparent that much of my stress is self imposed. In looking over the list patterns I can identify some of the reasons for my stress, I can fall into the habit of overreacting to new challenges which are outside my comfort zone. I tend to set up the expectation that I will struggle, so that when I gain an understanding of how to tackle it and succeed, it becomes a triumph in the face of adversity, and I exceed my own expectations.
Thanks Kerrie, I have come along way in a short time and have really enjoyed and appreciated your coaching, professional guidance and support along the way.


Tracey Nicholls, Communications Manager CSIRO

---
Added on
05.06.09
The stress free course has been a great help in my day to day stress issues. As Sr. Systems Analyst for the largest Mobile provider my days are packed with stress. The course has taught me some techniques that have saved me from complete burnout. If you want ideas on how to relieve your day to day stress I would highly recommend you checking out the "Be Stress Free" course.
The Stress Free course has given me the tools I need to manage my day and team and be a better leader. It taught me how to handle most of the day to day stressors and I'm working stress free now.
:-)


David A. Warnick, Sr. Systems Analyst

---
Added on 05.06.09

I want to say a big THANK YOU!

I must say that the tips you send has been very helpful.

I work about 15hours daily. Before I came in touch with your stress free course i always sought for alternative sources of regaining my strength to work for the next day.

It has been so helpful that, i am able to manage my energy on a daily basis, such that i go leave work without feeling stressed.

Thank you very much and God bless you.

"Look for the good in every person and every situation. You'll almost always find it".



Okwundu Paschal

---
Added on
05.06.09
The biggest benefit of the course has been to remind me to do the things I already know about but forget to do. The regular e-mails serve to cause me to stop and rethink how I am going. I am currently in a highly stressed period of work so it is good to know that someone is thinking about my welfare (even if you don't know me personally).


Karen Boyce, Manager - Safety, Health & Environment

---
Added on 05.06.09

I have recently moved to a new town and a new relationship, plus experiencing few health issues. I can no longer work at my profession as a chef due to my health so i am looking at retraining, all of these are really stresseful and the info from your Stress Free e-course, with tips and techniques on dealing and controling stress are proving to be invaluable in my personal life my health and as i look for new prospects in employment.

I would recomend any of your courses to anyone as they are well set out, easy to understand and the subject matter can be used in more than just the field of employment - so thank you very much and keep up the great work.



Kevin Francis

---
Added on
05.06.09

I loved the Stress Free Course. It was very practical and contained content that I could put to use immediately.
I will continue to use the hints I learned throughout the year to aide me in continuing to remain stress free.


Veronica Letts, Education Officer (non-clinical), Staff Development Unit

---
Added on 05.06.09

We all get stressed and we all handle things in different ways, but your Stress Free Course has helped me to identify my weaknesses, which means you can deal with them and review the handling of the situation.

In addition once you have stepped back and understand yourself it is much easier to see and help others, often before a situation escalates rather than after.



Judy Anderson, Group Credit Manager

---
Added on 05.06.09

Getting Your (Obvious) Message Across was exactly what I wanted, common sense ideas in a short document with a checklist.

I am aiming to use the ideas going forward, especially with a desire to
get the staff using our CRM software better, for their ongoing benefit. Better data + analysis = improvements that reduce their workload.



Craig Waldon, General Manager

---
Added on 05.06.09

I started with the Leadership Coaching Club when it first became available. My initial reaction was that there was some work that needed to be done.

After getting into some of the material however, I am impressed with the content.

It's practical, useful information that should serve as the foundation of anyone who strives to take on the mantel of leadership. Thank you for your efforts and please continue!



John Stefanski

---
Added on 05.06.09

Thanks for the course all the way through. I would say I actually learnt a lot from it. The art of being able to lead well is valuable.

It has really helped me because I have actually started to use and practise it. I would encourage people to do this course because I believe it helped me and it would help them too.

I look forward to receiving my certificate.



Ifeoluwa Olumayowa Oyefodunrin

---
Added on 05.06.09

While I haven't yet accessed the resources in the Leadership Coaching Club as much as I had hoped, what I have read and used has been great.

My real challenge now is to make the time to put it into action.

Certainly the shorter and more concisely the material is presented, the better. Also having practical tips and 'how-to' information is most helpful for me.

Well done.



David Beard

---
Added on
05.06.09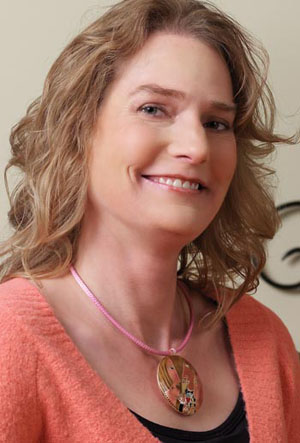 I want to let you know that all the information that you have sent me has been a big help in my new leadership role.
This information has really helped me out as far as communicating better and speaking to my employees better. Thank you so much I appreciate it. Thank you so much. :)


Brenda McLean, Cycle Count Coordinator

---
Added on 05.06.09

I have found the Stress Free course useful as it has allowed me to sit back and reflect of what the stressors in my life are and their possible causes. I feel doing this has allowed me to feel more in control and less stressed.

Whilst a lot of the material is not new to me, being delivered in bite size pieces has allowed me to act on the information, so I have gone from knowing to doing.



Lorraine Denny, Acting Manager

---