101 Tips for Avoiding Procrastination
In this 60 page guide, "101 Tips for Avoiding Procrastination" you will learn all the tricks, methods, and strategies for beating your procrastination habit.
Comes with FREE bonuses, including:
Time Management and
The 3 Most Powerful Ways to Get Yourself to Achieve ANYTHING Despite Pressure, Deadlines and Procrastination
Take-the-Lot Memory Power Pack
Includes Powerful Ways to Sharpen Your Memory- A Guide for Leaders and Managers, plus Improve Your Memory and Improve Your Life, and About Your Memory, plus bonuses.

Learn effective techniques for how to maintain your brain in tip-top condition, how to overcome forgetfulness, and how to easily retain data in your mind for immediate retrieval anytime you desire.
Step by Step Business Plan Guide
If you've been spinning your wheels trying to succeed in getting funding for your business and even just getting your business plan on paper, this ebook is going to change the way you have been doing things. Includes two volumes:
Volume 1 describes the essential elements of a business plan with samples and worksheets.
Volume 2 describes a number of innovative approaches to securing the funds you require.
The Art of Influence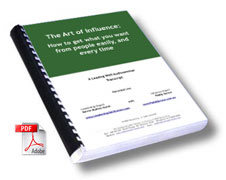 Transcript of in depth interview with Paddy Spruce CSP on how leaders and managers can tap the power of influence plus bonus eBooks including:
Make Your Expectations Become Reality and
Press the Magic Button and Get What You Want... Instantly!
Leadership Coaching Club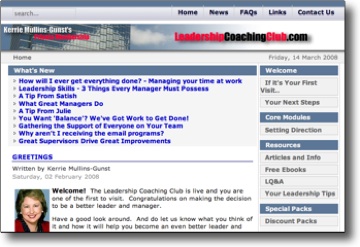 Leadership can be easy, effortless and effective - when you know how!
Join the Leadership Coaching Club now as a Charter Member and your membership will remain at this special low rate for as long as you remain a member.
Your Charter Membership includes all advertised bonuses, now and in the future.
Stress Free Course
Are you struggling under growing stress at work - and at home - too? If you are, you are not alone!
But more importantly, you don't have to struggle with stress any longer!
You CAN be Stress Free! I can show you how.
Download completely FREE my powerful and proven "Be Stress Free" course and start seeing results from today! ($97 value - currently free)
Sales Leader Club
Do you ever have to sell anything to anyone?
Or do you manage a team of people who should be selling more, but don't seem to know how to get started?
The Sales Leader Club is your secret arsenal of powerful sales and marketing strategies that you can apply immediately.
Expect More - A FREE Gift for You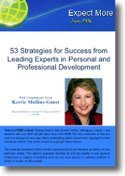 53 Strategies for Success from Leading Experts in Personal and Professional Development